While we heavily encourage you to cook all your meals on your campfire, it isn't compulsory! You might fancy venturing off site to try some of the incredible food avaiable in the local area. From fry-ups ot afternoon teas, from sunny pub gardens to waterside views… what do you fancy for lunch today?
(10 minute walk)
A short stroll and you are in the village square. The perfect spot for people watching, a fantastic cup of coffee and a slice of homemade cake. Fans on Tripadvisor describe this as "an almost celestial experience"!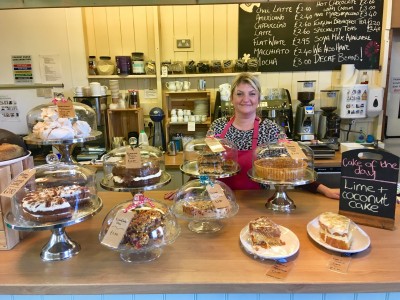 A personal favourite for the team here at the campsite. This lovely cafe is attached to a great garden centre. Ideal for a little look around, a warming bowl of homemade soup or slice of quiche. Or push the boat out and go for an afternoon tea. Delicious.
(Pettistree – 5 mins)
Pub classics, local game and fish dishes, a beautiful garden. This 14th Century Village Inn in neighbouring Pettistree is well worth a visit. Check out the walks they feature on their website that take you from the village of Wickham Market to this gorgeous pub for a wonderful afternoon exploring our local countryside and enjoying great food and drink!

(Ufford – 5 mins)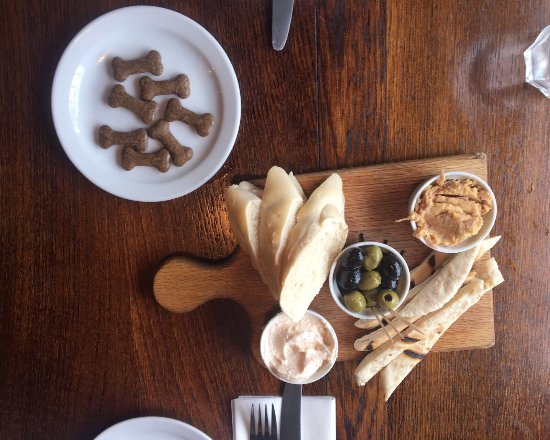 People love this family run pub for top-notch food and drink. Make sure you book for Sunday lunch!

(Easton – 5 mins)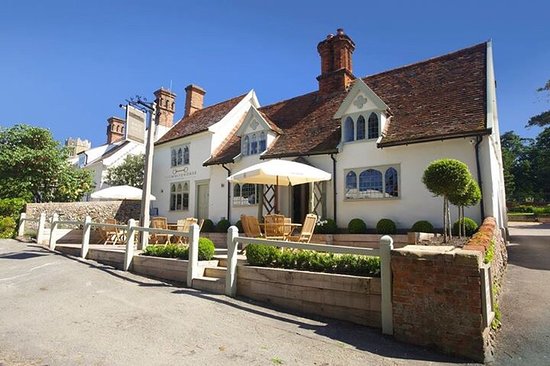 Sorry, but we do have yet another amazing eaterie just a short drive away. Or take a country walk on a summer's day! Open 6 days a week for lunch and dinner this family friendly pub has a slide and climbing frame for the little ones and a wonderful enclosed garden.

(Campsea Ashe – 5 mins)
Walk in, waddle out! Great tag line from The Duck which has recently acquired new owners. You could pop in here for lunch after a visit to the Monday morning auction in Campsea Ashe for a Bargain Hunt style adventure! We've picked up many quirky finds here.

(Ipswich – 30mins)
Want a view with your traditional cooked breakfast? The Suffolk Water Park is a big hit with locals and campers alike. A bit further afield but combine it with a day trip to one of the local Ipswich attractions, or just go and explore the Suffolk countryside.

I'm sure we've missed some of your favourite places. Please let us know of any little gems you've found. If all this has whet your appetite book your pitch today!