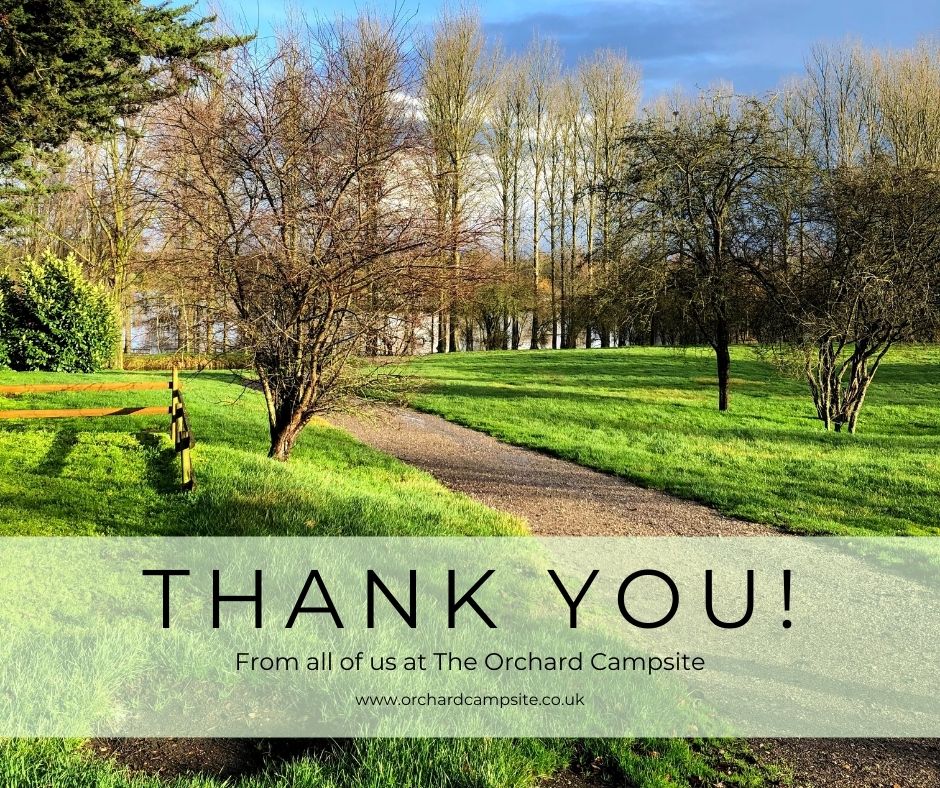 Firstly thank you so much for your support this year. It's been a tough one, but it has been so good to see everyone – old and new faces!
Some updates from us here at the site..
We have an all time record for pre-bookings this year, caused by the COVID situation. If you have cancelled a booking this year with the intention to come next year then please ensure you let us know your dates ASAP.
If you do not have a booking but intend to come next year make sure you get your booking in soon to avoid disappointment! 🙂
Also a note about stored caravans – if you have a caravan stored with us please get in touch as soon as you can, some have rent outstanding and we need the space. Please make contact if you want to keep your caravan!
With hopes for a better year next year, thank you from everyone here at The Orchard Campsite